Want a sneak peek at Learning Perl, Sixth Edition? Over at The Perl Review, subscribers have access to early versions of the books that I'm working on. I call it "Works in Progress". It's available to the sort of people that can help make the books as good as they can be without being easily available to all the people who will just add the content to their own websites.
Since I'm working on Learning Perl this week, I've uploaded the output of O'Reilly's automated DocBook build system. To be sure, it's a work in progress. You'll see a lot of mistakes, unfinished bits, and so on, but feel free to point out anything weirdness that you find. I'm especially interested in stuff that's missing that you think I should cover.
Here's a sample, which you'll recognize as O'Reilly Nutshell format: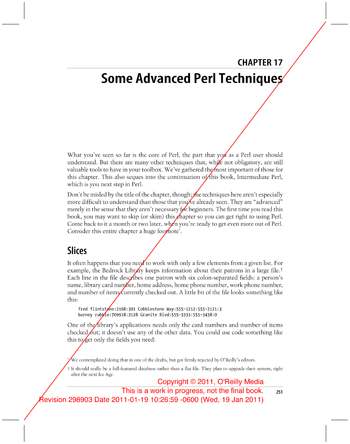 To follow what's changing, watch the updates category.